Student Resources
On Campus Resources
African American Student Services
American Indian Student Services
Center For Financial Capability
Welcome to LoboGuardian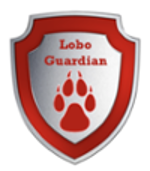 Welcome to LoboGuardian, a mobile app that increases user safety by creating a virtual safety network of friends and family.
With this app you can:
Set a Safety Timer and Status -- Designate friends, family, and others as personal "Guardians" and establish Safety Timer Sessions with your Guardians. During the timer session Guardians can check your status and location. If the timer is not deactivated before it expires, your Guardians will be notified and your phone's last location and status will be displayed.
Easy Emergency Communication -- Make a direct emergency call to the UNM Police Department in Albuquerque that automatically delivers your Smart911 profile to the police response team. You can also call 911.
Report a Tip -- Send a tip anonymously to the UNM Police Department in Albuquerque.  
Click the photo to access the LoboGuardian website.